Steering Column Cover Upper Lower FIT Toyota Pickup Extra Cab 4Runner 89-96 Tilt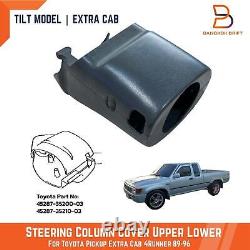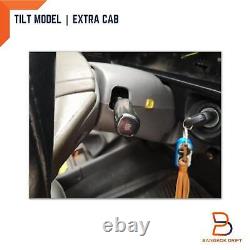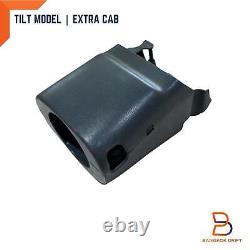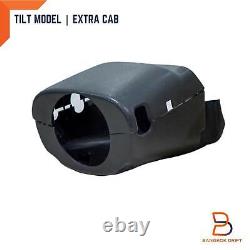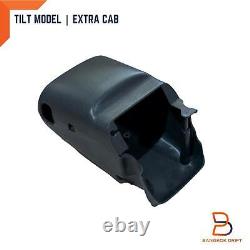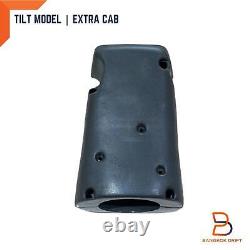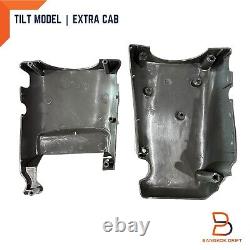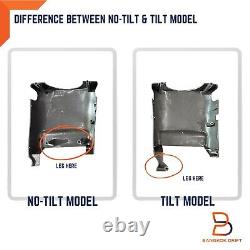 1 set = 2 PCs (Upper + Lower). This price doesn't not include REMOTE Area Charge if applicable. 22R, 22RE, 3VZE; 22R, 22RE, 3VZE; RN101L-TRLSEA, RN101L-TRLSEA3, RN101L-TRMDEA, RN101L-TRMDEA3, RN101L-TRMDEK, RN101L-TRMSEA, RN101L-TRMSEA3, RN106L-TRMDEA, RN106L-TRMDEA3, RN106L-TRMDEK, RN106L-TRPDEA, RN106L-TRPDEA3, RN106L-TRPDEK, RN110L-CRLSEA, RN110L-CRLSEA3, RN110L-CRMDEA, RN110L-CRMDEA3, RN110L-CRMDEK, RN110L-CRMSEA, RN110L-CRMSEA3, RN110L-CRPDEA, RN110L-CRPDEA3, RN110L-CRPSEA, RN110L-CRPSEA3, RN80L-TRKRSA, RN80L-TRKRSA3, RN80L-TRLDSA, RN80L-TRLDSA3, RN80L-TRMDEA, RN80L-TRMDEA3, RN80L-TRMRSK, RN80L-TRSDEA, RN80L-TRSDEA3, RN80L-TRTRSA, RN80L-TRTRSA3, RN85L-TRLDSA, RN85L-TRLDSA3, RN85L-TRMDEA, RN85L-TRMDEA3, RN85L-TRMDSK, RN85L-TRMSEA, RN85L-TRMSEA3, RN85L-TRSDEA, RN85L-TRSDEA3, RN85L-TRSDEK, RN85L-TRSSEA, RN85L-TRSSEA3, RN90L-CRLDSA, RN90L-CRLDSA3, RN90L-CRMDEA, RN90L-CRMDEA3, RN90L-CRMDSK, RN90L-CRMSEA, RN90L-CRMSEA3, RN90L-CRSDEA, RN90L-CRSDEA3, RN90L-CRSDEK, RN90L-CRSSEA, RN90L-CRSSEA3, VZN100L-TRMDEA, VZN100L-TRMDEA3, VZN100L-TRMDEK, VZN105L-TRMDEA, VZN105L-TRMDEA3, VZN105L-TRMDEK, VZN105L-TRPDEA, VZN105L-TRPDEA3, VZN110L-CRMDEA, VZN110L-CRMDEA3, VZN110L-CRMDEK, VZN110L-CRPDEA, VZN110L-CRPDEA3, VZN110L-CRPDEK, VZN85L-THMDEA, VZN85L-THMDEA3, VZN85L-THSDEA, VZN85L-THSDEA3, VZN85L-TRMDEA, VZN85L-TRMDEA3, VZN85L-TRMDEK, VZN85L-TRMREA6, VZN85L-TRSDEA, VZN85L-TRSDEA3, VZN85L-TRSDEK, VZN85L-TRSREA6, VZN85L-TWMREA6, VZN85L-TWSREA6, VZN90L-CRMDEA, VZN90L-CRMDEA3, VZN90L-CRMDEK, VZN90L-CRSDEA, VZN90L-CRSDEA3, VZN90L-CRSDEK, VZN95L-TWMREA6, VZN95L-TWSREA6, VZN95L-TWSREK6.
We are one of Thailand biggest Auto Accessories distributors and have been doing business since 1990s. US Warehouse in CA, to USA. AU Warehouse in Sydney, to Australia.
We do accept return but kindly meet the following conditions. + The product is in its original state and packaging. + We will not accept return for used / damaged item.